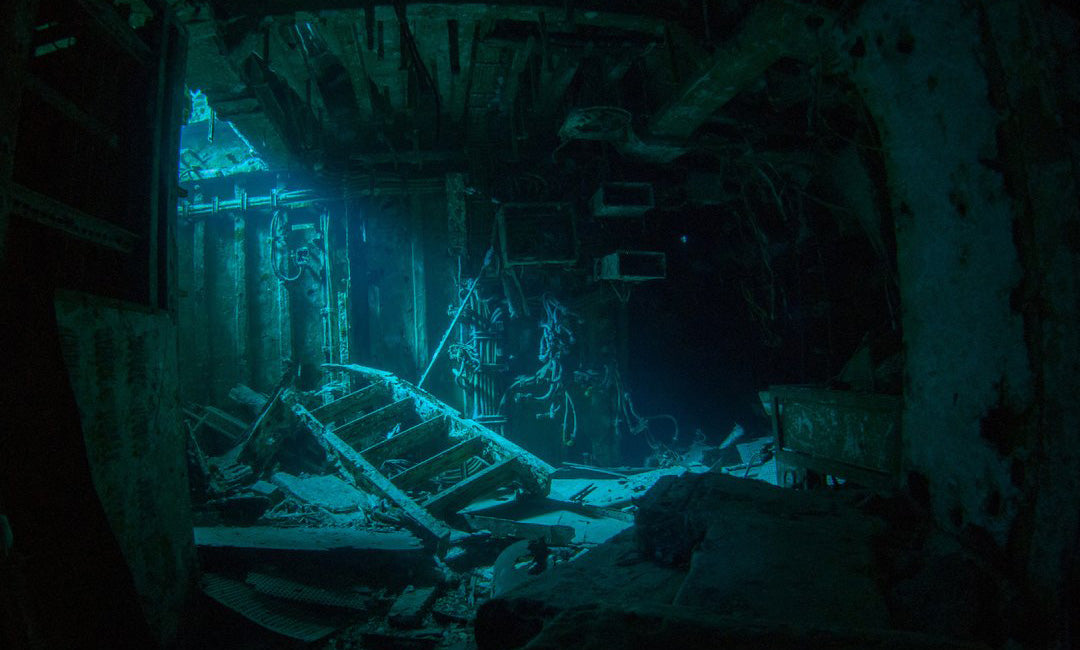 Our 6 Favorite Shipwreck Dives Around the World
Shipwreck dives are a whole other experience when compared to reef diving. Read on to learn about the best shipwreck dives in the world.
Have you ever experienced the particular thrill of wreck diving?
If not, you should.
There's something really eerie yet beautiful about the way the natural underwater world seems to embrace these steely disasters.
Aside from the history behind these dives, you'll see views you couldn't possibly imagine.
So you'll definitely want a dive light as you venture into the depths of these shipwreck dives.
6 Shipwreck Dives You Will Never Forget
As long as humans populate the earth, there will always be shipwrecks. And there are certainly more than just these six.
But we feel that these are a good place to start.
1. The Yongala, Australia
The Yongala makes nearly every "top places to scuba dive" list. And certainly top in the wreck dives lists.
When the Yongala went down in 1911 off the coast of Queensland, she took 122 human lives, as well as a racehorse named Moonshine and a Lincolnshire bull.
Yet the sea life around this wreck is abundant with turtles, tiger sharks, octopuses, manta rays, sea snakes, varied schools of fish and gorgeous coral.
It should be noted that in order to protect the Yongala, divers are not allowed into the wreck.
2. USAT Liberty, Bali, Indonesia
Resting on a black sand slope just 100 feet offshore, the coolest part of the Liberty is that she's completely covered in brightly colored anemones, gorgonians, and corals.
Torpedoed by a Japanese submarine in 1942, the ship's quite broken up so you can't enter it. But you'll get full-on views of the toilets, guns, boilers and anchor chain - if that's your thing.
3. Ghiannis D, Egypt
The Ghiannis D sunk in 1983 after colliding with a wreck.
Since that time, it's settled at a 45-degree angle which can be a little disorienting. But you can swim right into the huge engine room and the rooms that lead off it.
Outside that wreck, you'll get an eyeful of mullet, prawn, butterfly fish, pipefish, coral and maybe even a grey mottled moray eel.
4. Hilma Hooker, Bonaire
This one would make it for the name alone.
In 1984, the Hilma Hooker was caught transporting 12 tons of marijuana. She was already in bad shape, so after the crew was arrested, she was moved to a space between two reefs to be later scuttled as a dive site.
She sank a few days later and is now a big wreck surrounded by sponges, sea fans, stunning coral and clouds of tropical fish.
5. The Zenobia, Cyprus
The Zenobia was a roll-on, roll-off ferry that only operated a few months in 1979 before she mysteriously sank - carrying 120 vehicles at the time.
Aside from the rich and abundant sea life in and around this large wreck, the addition of the 120 vehicles down there makes for a very interesting dive.
6. HMS Hermes, Sri Lanka
The HMS Hermes was the world's first ship to be designed and built as an aircraft carrier. She was sunk from an air attack during World War II.
Like the Yongala, many lives were lost in this wreck. 307, to be exact. So there's that eerie juxtaposition of lost lives among waters just teeming with fish life.
But another interesting aspect of this wreck is that it lies in 174 feet of clear water on its port side and is still intact. Even after all these years.
It Is Time to Dive in
There's a distinct difference between the above-water world and the underwater world. Shipwreck dives offer a unique perspective of what happens when they come together.
So check them out.
And take advantage of our diving tech products so you don't miss a single thing while you're down there.
---